This is an amazing dish, especially during the holiday season. But don't just limit it to the season. This is the ideal dish during the winter months. The best part is, it's so easy to make.
---
Ingredients
---
3 pounds of sweet potatoes
1 stick of melted butter
1 cup of sugar (add more if you want them sweeter)
1 egg
1 cup of milk (add more if needed)
1 teaspoon of cinnamon
1 teaspoon of allspice
1/2 teaspoon of clove
1/4 cup of wine (optional, but makes a huge difference)
1/2 bag of mini marshmallows (add more if desired)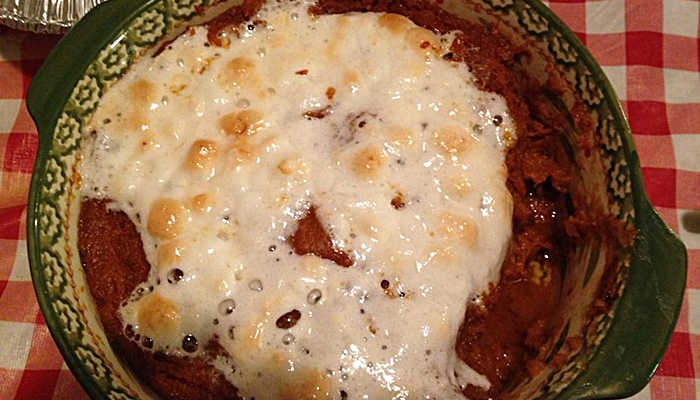 ---
Preparation
---
Wash the sweet potatoes and place them on a baking sheet. Bake at 375 degrees for about an hour and an half. Allow them to cool. Then peal and place sweet potatoes in a large bowl.
Beat sweet potatoes with a hand mixer. If you like, you can use the Kitchen Aid Mixer, or something similar. As you beat the sweet potatoes, add the remaining ingredients. Beat the sweet potato mixture until it is smooth. With a rubber spatula, empty the sweet potato mixture from the bowl into a shallow baking pan. A glass pan works great. The aluminum pans that you can get at the dollar store also work fine. Cover the pan with aluminum foil and bake at 350 degrees for 45 minutes. Uncover the pan and cover the sweet potatoes with marshmallows. Bake for an additional 10 minutes.
If you like, you can prepare the sweet potatoes the night before you bake them.
I think you will like this recipe for Sweet Potato Casserole. This is a great recipe for the holidays. ENJOY!
Conclusion
We hope you like this recipe. We also hope that you try it, and enjoy it.
If you have any questions about this recipe or any other recipe, please contact us, and we will be happy to answer them for you.
Please share this recipe with your friends.
AND:
Remember! At ShopGlad, we want your online experience to be enjoyable.