There is nothing like a good mug of hot chocolate, especially during the Holiday Season. But even after the season ends, sometimes a good cup of hot cocoa makes you feel so good.
Nothing beats a warm, rich hot chocolate on a cold winter day. It may be dark and cold outside, but holding that warm cup and sipping that liquid gold just makes everything better.
I am going to show you how to make the best hot chocolate you have ever tasted. It is so very easy.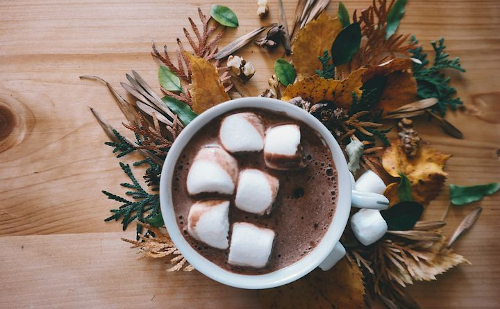 ---
Ingredients
---
1/8 cup of cocoa powder
1/8 cup of powdered milk
1 tbsp of sugar
1/2 tbsp of butter
Pinch of black pepper
1/8 tsp of cinnamon
1/8 tsp of clove
Large marshmallows (optional)
1 candy cane (optional)
---
Preparation
---
Boil enough water to fill a mug.
Add all of the ingredients to the mug, except the butter, marshmallows and candy cane.
Fill the mug with the boiling water. Mix it thoroughly, preferably, with a very small whisk.
When the hot chocolate if fully mixed, add the butter. Let it melt, and mix it in thoroughly.
Finally, add one or two marshmallows, and a candy cane.
Additional Tips
If you prefer the small marshmallows, this is what you should use instead.
Make sure you use real powered milk. It makes a difference, both in taste and texture. The less expensive milk you can buy at the grocery store is not real milk, and it is very hard to dissolve. We recommend Carnation. It is the best, and is not very expensive.
We hope you enjoy this recipe.
Conclusion
We hope you like this recipe. We also hope that you try it, and enjoy it.
If you have any questions about this recipe or any other recipe, please contact us, and we will be happy to answer them for you.
Please share this recipe with your friends.
AND:
Remember! At ShopGlad, we want your online experience to be enjoyable.