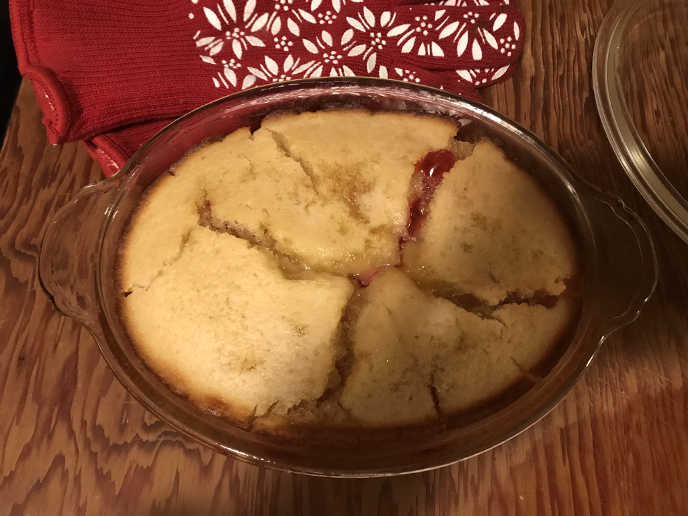 Bring back warm memories of the past with this classic old fashioned cherry cobbler recipe. With simple ingredients and quick preparation, you can whip up a delicious dessert for any occasion.
It is now time to make this tasty treat and enjoy the sweet flavor of cherries!
I happen to prefer cherry cobbler. However, you can use blackberries, blueberries, strawberries, apples, peaches, or any kind of fruit you think will be delicious in a cobbler. And let me assure you, it will turn out just as amazing and delicious.
Here's how easy it is to prepare.
---
Ingredients
---
2/3 cups of sifted flour
2/3 cups of milk (or, buttermilk. Buttermilk will make your cobbler taste much better.)
2/3 cups of sugar
1 can of cherry pie filling
1 stick of butter or margarine
---
Preparation
---
Preheat oven to 350 degrees. Put the stick of butter inside a deep glass baking pan and leave it in the oven until it has melted.
Thoroughly miix the flour, milk and sugar. When mixed, place the dough into the pan with the melted butter.
Drop the cherries into the dough, right in the pan.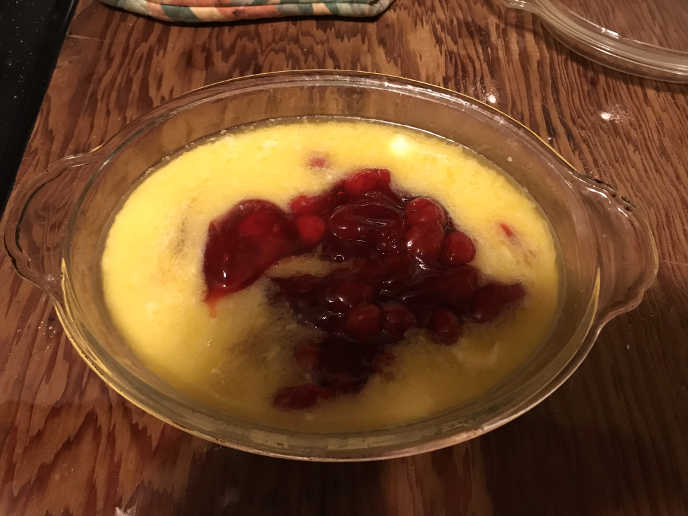 Bake for one hour at 350 degrees, with a lid on the pan.
Let it cool and ENJOY!
We hope you enjoy this recipe.
Conclusion
We hope you like this recipe. We also hope that you try it, and enjoy it.
If you have any questions about this recipe or any other recipe, please contact us, and we will be happy to answer them for you.
Please share this recipe with your friends.
AND:
Remember! At ShopGlad, we want your online experience to be enjoyable.