---
Strange History - From the Dawn of Time to the 20th Century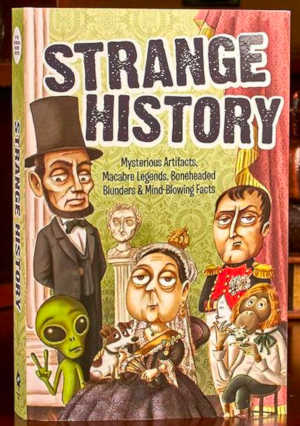 Looking for the perfect Christmas Gift to give someone, when you have no clue? Here's a very strong possibility.
This Strange History Book is loaded with so much interesting information, you'll break the sound barrier as you turn the pages.
Strange History is overflowing with mysterious finds, thrilling legends, and astonishing facts from the beginning of time to the 20th century. You will enjoy the illustrations that are spread throughout this book.
This strange book is filled with mind-blowing information which you will think seem too extraordinary to be true. Learn about weird theories, baffling events, silly inventions, big blunders and the oddballs that made it all happen.
Did you know? - Julius Caesar was afraid of cats? Mozart was infatuated with people passing gas?
The book is softcover with 416 pages.